Property Committee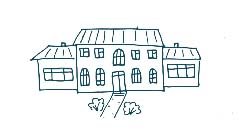 Property deals with matters concerning church buildings and manses, including making recommendations to the Presbytery concerning applications to carry out work on these buildings to advising congregations on property matters. It also deals with the fixtures and fittings within these buildings which enable the life and witness of the Church.
The Property Committee encourages and advises congregations how best to develop and maintain their buildings and facilities to resource their mission.
The Property Committee is proactive in ensuring that the General Trustees' Land and Buildings Plan ("Well equipped spaces in the right places") is adhered to. The Committee will work closely with the Planning Committee for this purpose.
Initially both Presbyteries will continue as at present with a view to merging overall responsibility within 2 years.
Convener: Ian McEwan
Vice Convener Dumbarton: Douglas Thomson
| | |
| --- | --- |
| Ian McEwan | Bearsden Baljaffray |
| Douglas Thomson | Helensburgh |
| Donald Campbell | Dumbarton |
| Alex Anderson | Bearsden Westerton |
| Jamie McTavish | Arrochar |
| Sheila Rennie | Dumbarton |
| Derek Smith | Clydebank Kilbowie |
| Robert Stuart | Milngavie St Lukes |
| Charles Gothard | Dumbarton West |
Vice Convener G&P: Ian Russell
| | |
| --- | --- |
| Ian Russell (2) | Paisley Stow Brae |
| Jim Bain | Renfrew North |
| Robert Guthrie | Port Glasgow New |
| Beau Pettinger | Kilmacolm St Columba |
| Ken McKnight | Paisley St Columba Foxbar |
| Ann McCool | Johnstone High |
| Raymond Nelson | Paisley Sherwood Greenlaw |